Make sure you're COVID-secure
The recent COVID-19 outbreak has caused unprecedented disruption and highlighted the need for effective sanitation and decontamination.
Protecting your employees and visitors
Companies have a duty to create a COVID-secure environment and protect their employees and visitors against the risk of infection.
Maintaining a high level of hygiene has never been more important and deep sanitising services have become essential in all environments.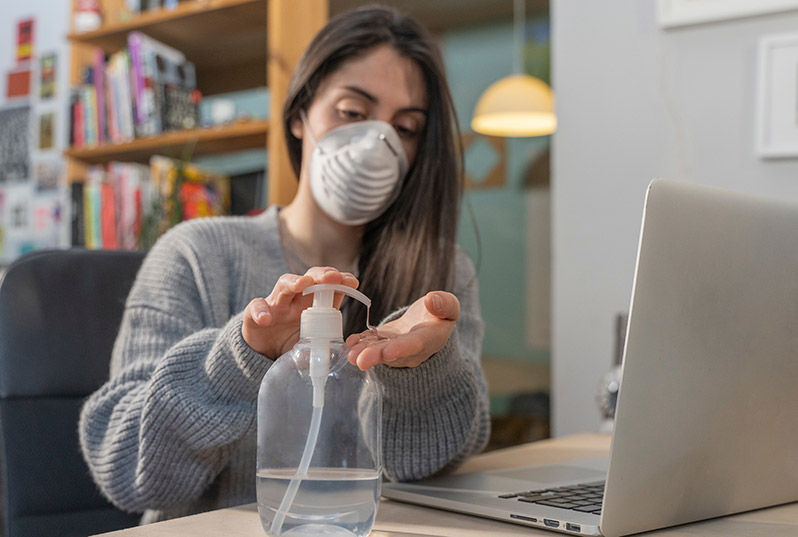 How Ultima can help you create a COVID-secure environment
At Ultima, our specialist team is responding to the worldwide COVID-19 pandemic by introducing cutting edge deep cleaning services and disinfection products designed to mitigate against the risk of infection.
Specialist sanitisation products

We have created Byotrol sanitisation bundles to help individuals and businesses prepare for a post-COVID world. Unlike other sanitisation products, Byotrol provides lasting protection due to its unique and innovative formula.
The all-in-one hygiene solution kills 99.9% of known bacteria and viruses, while still being gentle on the skin. It has been proven to provide 24/7 protection against the coronavirus.
We offer a wide range of professional cleaning products such as fogger machines, PPE, biohazard tape, and Clean-Trace test swabs. You can view our full Byotrol range and buy professional cleaning products online by visiting our store.
Proactive and reactive cleaning service
Our professional cleaning team specialises in proactive and reactive deep cleaning services. We have been assisting businesses and individuals nationwide during these unprecedented times and helping people stay safe during the pandemic.
We have utilised our many years of experience working with pathogens to create proactive cleaning services that fight coronavirus and reduce the risk of infection.
Our goal is to help you continue to operate safely, as and when you are able to.