Hazard Symbols And Their Meanings
Do your employees handle hazardous substances or chemicals in the workplace? If the answer is yes, then they must be aware of the COSHH (Control of Substances Hazardous to Health) hazard symbols and meanings.
COSHH is a vital aspect of health and safety in the workplace as it identifies substances that are harmful and reduces the associated health risks.
In 2015, the original orange and black hazard warning symbols were replaced with 'harmonised' classifications. The new red and white hazard warning signs are more accurate and more easily identifiable.
The COSHH hazard symbols allow some room for interpretation, although they should give you a good indication of the main hazards associated with a particular substance.
Below, we are going to discuss the nine COSHH hazard symbols and meanings: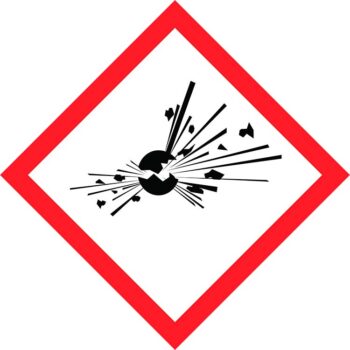 Explosives
These are reactive chemicals and substances that could explode e.g. unstable explosives or substances that may mass explode in a fire.
The COSHH hazard sign is the picogram of an exploding bomb.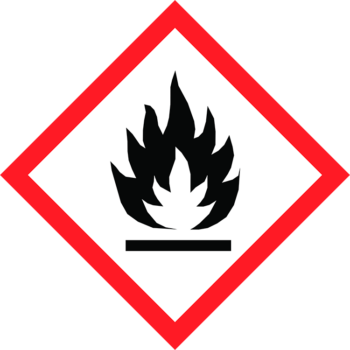 Flammable
Chemicals or substances that may catch fire in contact with air, have a low flash point, produce flammable gases if they come into contact with water, or would set alight following brief contact with an ignition source.
The Health and Safety Executive (HSE) advises that flammable materials should be stored in suitable cabinets of fire-resisting construction.
Examples of flammable substances include flammable gas, flammable aerosols, and flammable liquids. The hazard sign for flammable substances is the above picogram of a flame.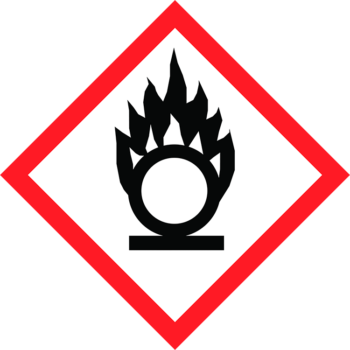 Oxidising
Chemicals that react with other chemicals exothermically and release oxygen or other oxidizing substances. Oxidising materials are considered hazardous because they pose a serious fire and explosion risk.
Examples of oxidising substances include hydrogen peroxide solutions, bromine and aluminium nitrate. The COSHH hazard sign is a flame over a circle.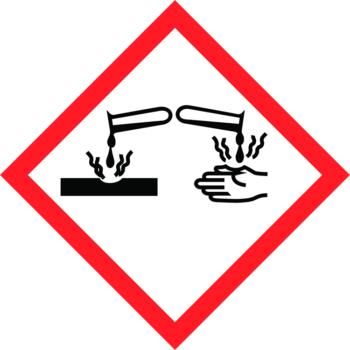 Corrosive
Destructive substances that react and destroy human tissue on contact. Corrosive materials may also damage or destroy durable materials like metal.
Corrosive substances must be handled using the appropriate PPE and stored in a secure location.
Examples of corrosive materials include strong acids like sulphuric acid and hydrofluoric acid. The corrosive hazard sign shows corrosion of material and skin.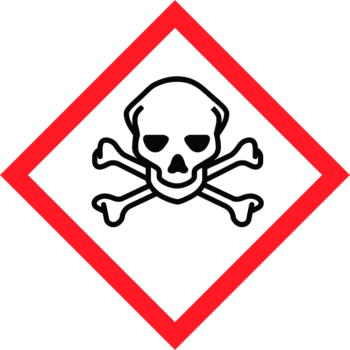 Toxic
A substance that is poisonous and will cause harm to human health if it enters the body. Most toxic substances can be fatal if ingested, inhaled, or absorbed by the skin – which is why these materials require hazard warning signs.
Examples of toxic materials include carbon monoxide, chlorine and hydrogen sulphide. The toxic hazard sign is a skull and crossbones.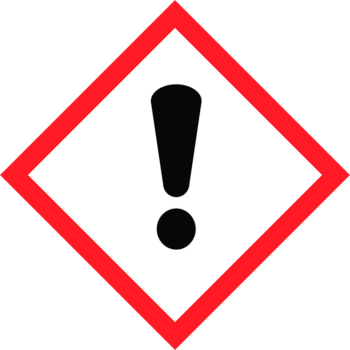 Health hazard
Substances that can potentially cause harm to your health e.g. products containing chemicals or
biohazards
like blood and bodily fluids.
Exposure to these materials should be avoided or minimised to reduce the associated health risks. The COSHH hazard sign is the picogram above showing an exclamation mark.
Serious health hazard
Substances that are known to cause serious and long term damage to health. This includes materials that can damage internal organs if swallowed or substances that can damage fertility or cause genetic defects.
An example of a serious health hazard is carcinogens that are known or suspected to cause cancer. Asbestos is a hazardous material, but it is not covered by the COSHH regulations.
Get in touch with our team of experts for information on safe and compliant asbestos removal services. The new COSHH hazard sign shows a person with internal damage.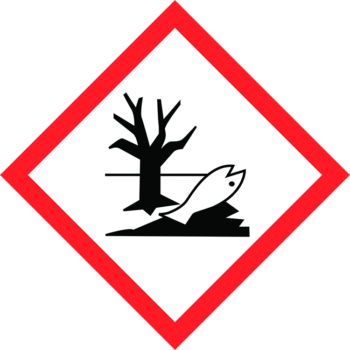 Dangerous for the environment
Substances that can cause environmental harm e.g. chemicals that are toxic to aquatic life.
These materials must be stored, handled and disposed of in a way that is environmentally friendly to reduce the associated risks.
Hazard warning symbols must also be displayed on substances that can cause environmental harm.
Examples of substances that are dangerous for the environment include pesticides, petrol and biocides. The new COSHH hazard sign shows a dead tree and fish.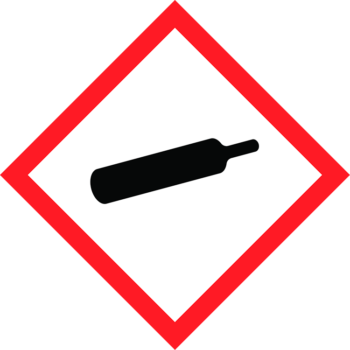 Gases under pressure
Any gases that are stored under pressure e.g. gas containers and cylinders. This includes compressed gases, dissolved gases, liquefied gases, and refrigerated gases.
Pressured containers need to be checked regularly for damage or leakage and must be stored away from heat and ignition.
The COSHH hazard sign is the picogram above showing a gas cylinder.
Summary
The COSHH hazard symbols identify what substances are harmful and allow you to reduce the potential risk to employees and visitors.
Understanding the different hazard signs and meanings will help your business stay compliant and keep your employees safe.
In addition to understanding the updated COSHH hazard warning signs, you should also understand how to complete a COSHH assessment and have a basic understanding of the COSHH regulations in general.
You can learn more about hazard symbols UK and the COSHH regulations by visiting the Health and Safety Executive website: www.hse.gov.uk/coshh/basics.
Get in touch with our team of specialists if you would like to discuss our hazardous waste removal services.